Los Angeles CA
213-634-1966
24/7 Customer Support
Mon – Fri: 9:00 – 17:30
Online store always open

Facebook


Twitter


Github


Bitbucket


Call 213-634-1966 to get a free quote


Click here to get a FREE QUOTE

Professional video surveillance installation Los Angeles
Video surveillance Installation Service

We will install your system as well as provide our systems and installation service. In addition of just selling our DVR systems, we also provide professional installation solutions.
Upgrade of Video Surveillance Systems

Need to add more cameras or just upgrade the resolution of your cameras let us help you with a complete system upgrade to HD, high definition, ip and 4k. We provide local service.
Repair Surveillance systems

Is your camera system not operating properly. We provide repair and maintenance services too.Want a new configuration for your DVR? we will help you protect your property and make your system work again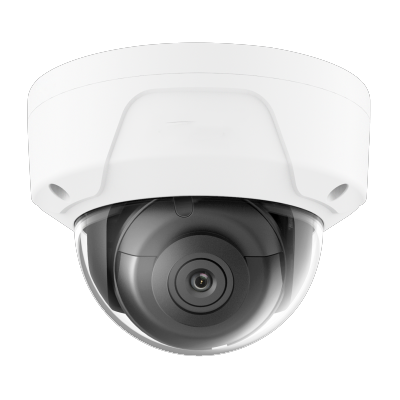 Best Security Cameras CCTV Installation Service Los Angeles
Get a free estimate today for your Video surveillance installation Los Angeles Project today. Our experienced digital surveillance video installers are always available to help you design and install video surveillance.
If you are looking for a security camera store in Los Angeles, give us a call and we will bring our camera systems to you. We install video surveillance in and homes and businesses near all LA cities and suburbs.
All our installers have the right tools for the job and make sure all installation projects are done and completed professionally. We hide all wiring where possible and use conduit when needed. We use all the highest quality installation materials to include, solid copper cat6, solid copper rg59 Siamese cable and top of the line connectors.
Some types of video surveillance systems we install
Outdoor security cameras
Night vision security cameras
Hidden video surveillance cameras
Are you Looking for CCTV Security camera installation companies Los Angeles California
Why chose us to be your surveillance camera installation company in Los Angeles. Full warranty on all surveillance equipment. Full warranty on installation security service. Lifetime phone support on all security installation projects. We provide a free no obligations estimate to all our potential security customers and we will deliver a detailed price list and parts list. We will help you design a state of the art video surveillance system for your home or business. Our experts are very knowledgeable on the best cameras and Digital video recorder or NVR for your application. They will help you select the right type of security camera to make sure you get the live video feed you need and the recorded surveillance video. We will provide a video surveillance sign with our service.
How much does Video surveillance installation cost in Los Angeles
Most commercial video surveillance installation projects will run about $250.00 to over $1,000.00 per camera for the equipment, materials and installation. Home camera installations will run from about $100.00 to over $500.00 per camera from labor only to labor, equipment and materials. To get an accurate and detailed cost estimate for your security camera installation project give us a call or email us today to set an appoint for a free no obligations site survey, system design and detailed estimate to help you choose a reliable company and take your time to read their long offering list and offers for their local clients.
Who provides IP cameras installation In Los Angeles for your residential or commercial location
IP security systems are now some of the most popular for cctv security installation. With choices from 2MP, 5MP and 4K and NVR's with video analytics, it is important that you have a camera installer help you design the right system for you. We will make sure we design the network infrastructure with data cabling and network cabling required to make sure your IP camera system is installed properly and stays up and running in excellent condition. We give a full expert warranty on all our IP surveillance and installation. All our IP cameras have night vision to help you see clearly in total darkness some have audio. Our king outdoor IP cameras technology are weather proof and are designed to withstand the elements. We also do upgrade and repair. If you think you need an alarm permit for your security cameras system in Los Angeles please click here. we will also assist you in figuring out how much storage you need for your system.Want to know what some of the requirements are  – contact us for a quick and fast detailed list of requirements from surveillance camera professionals.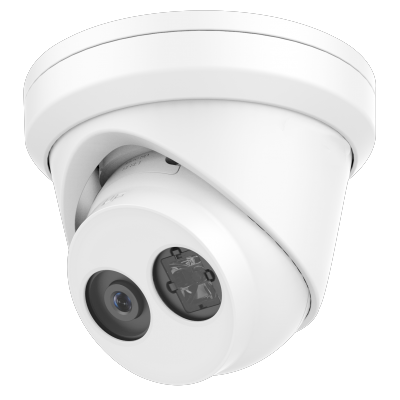 Why you should choose us for your High Definition cameras installation in Los Angeles
If you are considering Installing analog HD security cameras in your Los Angeles home or business  – let us give you a free estimate on our top of the line high definition cameras. Our HD camera range is from 1080P or 2 megapixel full HD cameras to 5MP and 4K HD cameras. All our HD CCTV video surveillance cameras have night vision and are weather proof. Some of our outdoor HD cameras are also vandal proof. Instead of going to a surveillance store in Los Angeles give us a call today to get a free site survey at your location, free system design and a free quote. Take control and get multiple designs.
Best Home security cameras installation Los Angeles and the Valley
Residential security video surveillance is now a great way to keep your home and family safe. In addition to your Los Angeles home security system your home camera system will deter criminals and help you see what is happening at your home when you are not there. All our installed alarm security systems have the ability to alert you when they detect motion. If you are still looking for a security camera installer near me ave give us a call today to schedule a site survey. Become a customer today in 2018 and 2019.

Wireless cameras installation Los Angeles California for home and business
Wireless security cameras have become quite popular, but they are not the right choice for every project. A system for small home projects can be a good choice and we help you control costs. For commercial Los Angeles CCTV applications and large home installs, they are not a good choice. In most cases setting up wireless access points and connecting the cameras to them is a more stable method. To find out if this is a good fit for your surveillance installation project in state Los Angeles give us a call to consult with one of our CCTV experts who have been helping customers for years. Private – we know your time and your team are highly important.
Places Where we provide CCTV installation Los Angeles service
We have been providing affordable quality CCTV security system installation service and repair in all Los Angeles California neighborhoods including the 213, 310 and 323 area codes. We deliver DVR video camera security installation services and support for home and businesses. Our customers highly recommend us.
Types of businesses where we have experience and we put CCTV surveillance
-Warehouse -School -Office -Factory -Retail store -Mall -Strip mall -Hotel / Motel -Bar -Restaurants -Hospital -Apartment -Condo -Parking lot, Facilities, Construction sites and similar areas. Request a quote today.
We have representatives in the following cities
Moreno Valley, Fontana, Rialto, Corona, San Bernardino, Rancho Cucamonga, Ontario, Pomona, Orange, Murrieta, Santa Ana, Anaheim, Fullerton, Irvine, West Covina, Garden Grove, Temecula, Costa Mesa, El Monte, Norwalk, Huntington Beach, Victorville, Downey, Pasadena, Long Beach, Los Angeles, Oceanside, Burbank Los Angeles, Torrance, Inglewood, Carlsbad, Palmdale, Escondido, Lancaster, Santa Clarita, Simi Valley, Thousand Oaks, El Cajon, San Diego, Chula Vista, Oxnard, Ventura, Bakersfield, Santa Maria, Visalia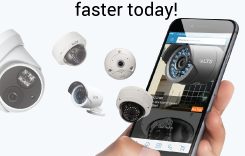 Other security systems and services we provide to our valued video surveillance customers in and around Los Angeles California
We provide a line of Access Control Systems from computer based systems to IP browser based systems. We can install a one door keypad as well as large campus systems at all entry points.
We represent most of the leading access control manufacturers from HID, Honeywell and many more.
We carry a complete line of card readers, keypads, magnetic locks and electric strikes. We are also able to integrate your access control system with video CCTV system and video security.
Want you access control system monitored? We can do that too. If you are looking for a state to the art access control system, give us a call today for a free consultation, system design and estimate.
We provide commercial and home burglar alarm systems. We install both wireless and wired alarm systems. Let us help you protect your business or home with our state of the art alarm systems. Providing easy loss prevention solutions to take care or your business center and profits.
Control and monitor your home security and more no matter where you are. 24/7 Alarm monitoring – industry leading professional monitoring stations to monitor your security system 24 hrs a day alarm system. Protect your house or corporate facility from crime.
We provide many intercom options to let you see and speak with your visitors before letting them enter your building. Some of the intercoms we provide with some features are –
Video Intercoms for Schools, office buildings, apartment buildings, warehouse and many more.
We provide intercom installation services as well as repair. We will Install audio or video intercom systems in your place of business and connect an intercom to a telephone or mobile phone, as well as to other intercom stations. Intercom system and services.
Santa Monica, Venice Beach, Beverly Hills, Toluca Lake, Torrance, El Segundo, Hollywood, Catalina Island, Palos Verdes Estates, Pasadena, Manhattan Beach, Hermosa Beach, Marina Del Rey, Bel Air, Brentwood, Culver City, Malibu, Redondo Beach, San Luis Obispo, Glendale, San Fernando Valley, Long Beach, Orange County, West Los Angeles, Los Angeles area
With our knowledge and experience we do not provide the requirement for fires systems with wires or wireless. We can refer you to specialists with locations and excellent testimonials and offers and a better and more effective solution with benefits that meet or beat any other offer our there.
213-634-1966
admin@lavideosurveillacepros.com
633 W 5th st
Los Angeles CA 90071
© All rights reserved